Recently, despite of having four different accounts - all of my Gmail inboxes are about to explode by high number of incoming emails! Therefore, I've decided to make some observation about Gmail.
-
"Reply" or "Reply to all"
I've been using Gmail to communicate with my team members for a recent assignment. Apparently, there're three options to choose for a group email: Reply, Reply to all, or Forward. However, due to its dim color and unnoticeable typography, it's easy to just ignore those three choices and click the blank box. Then what happens is,
It only shoots email to a person who wrote the last reply. However, what most people expect from this situation is shooting email to all the members. I've made the same mistake several times and could hear similar experience from other users as well.
"I attached"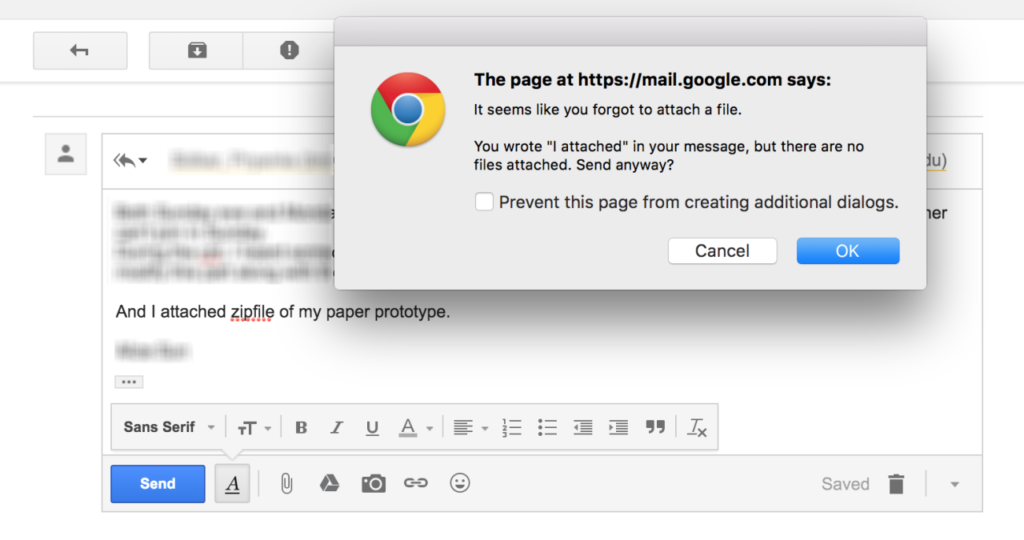 Due to the continuous group project, I was keep exchanging massive amount of messages and files via Gmail - and as usual, I forgot to attach my file for one of the emails I was sending and clicked Send button. Then this pop-up message came up asking if I forgot to attach anything - because Gmail detected "I attached" from my sentences. I thought it was kind of creepy and sweet at the same time. Thanks Gmail.