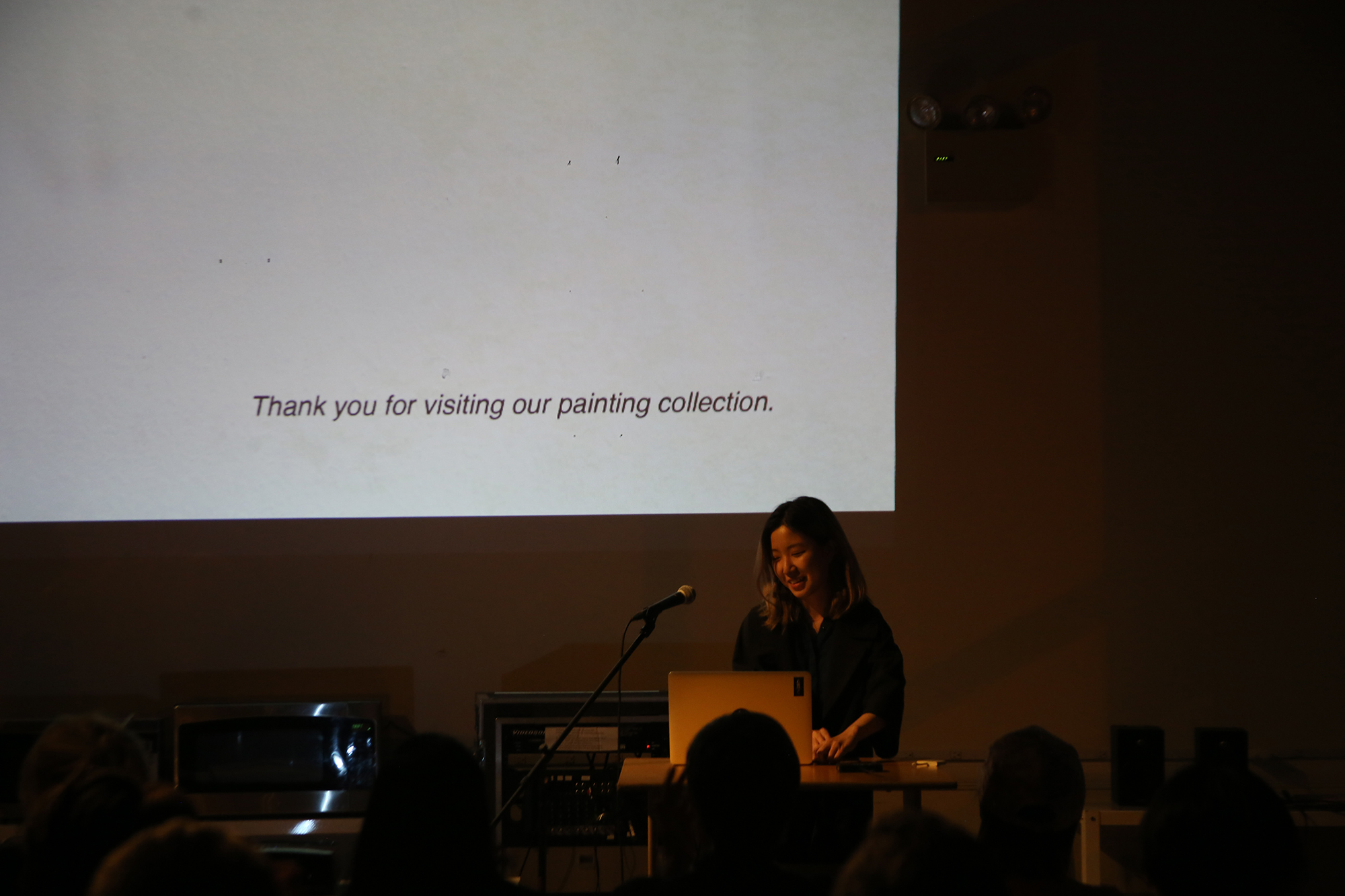 An Exhibition of Lost Paintings is a continuation of week2's Artwork Label Generator.
Process
In Artwork Label Generator, I wrote different vocabulary lists for objects and expressions by my own. This time, I actively use existing sets in Corpora, in order to create more diverse and unpredictable descriptions than previous ones.
At the same time, I brought minimum amount of lists written by me to add bit more control over the description; limiting the type of outcome to only paintings was also for the same reason.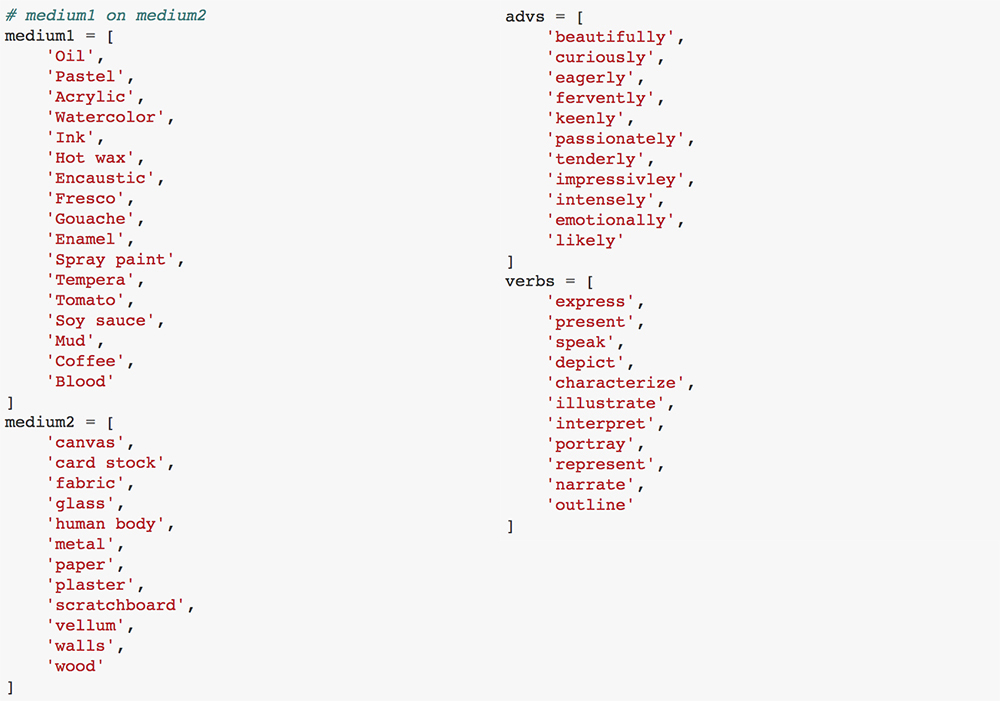 Similar with the previous artwork label generator, An exhibition of Lost Paintings also involves many random choices. However, this time it will try to make reasonable storyline using synonyms and "fixed" random choices in certain parts.
The "fixed" random choice will be used to generate something that must be consistent over a painting. For example, if it's a portrait painting: the main character in the painting should be mentioned consistently in the description. If the character has synonyms to refer, they will be fully used as well. However, such aspects as adjectives, verbs, and events don't have to be repeated, and rather encouraged to be randomized every moment.
Therefore, those "fixed" random choices only run once in every painting, while many other random choices run in every sentence and word. In this way, it can make a coherent shape of art description without losing surprise of unexpected randomness.
Codes for generating main title, introduction, and 6 random paintings. The painting can be either still life, landscape, or portrait.
Codes for description and chained words (followed by main character).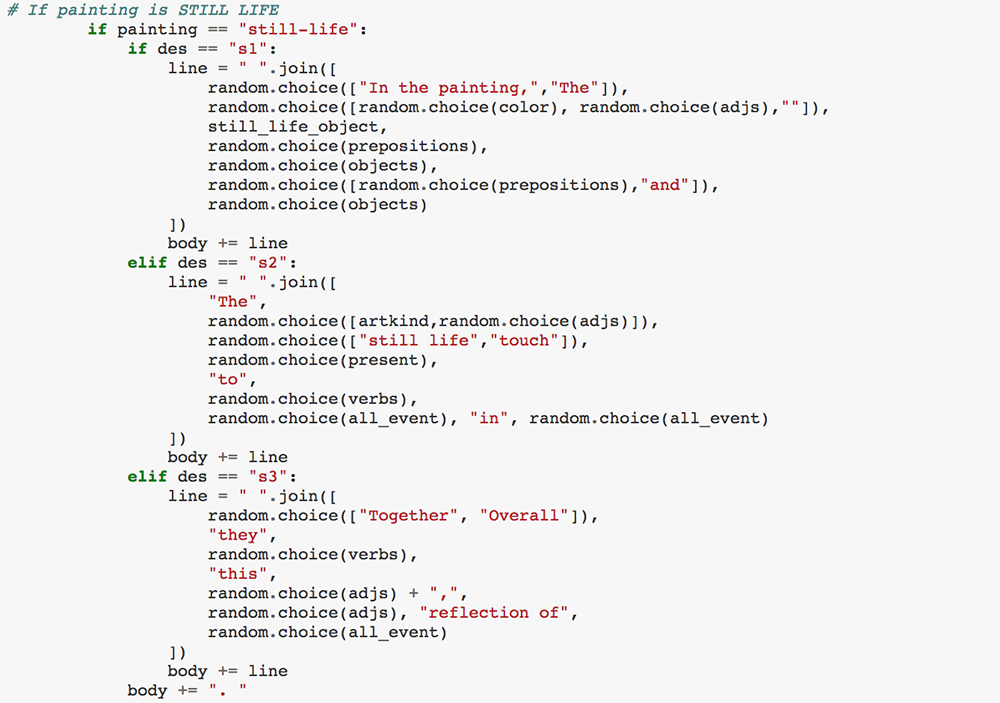 Codes for still life painting.
Codes for landscape painting.
Codes for portrait painting.
Display everything in string, with goodbye message.
The following slides are one set of generated text into a presentation format. They're bit more elaborated along with some use of imagery.